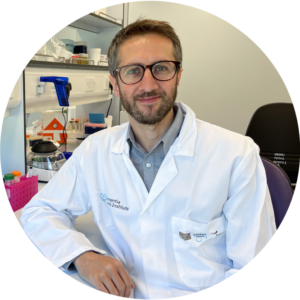 Axel Montagne, Ph.D.
Principal Investigator (axel.montagne@ed.ac.uk)
Axel joined the UK DRI at Edinburgh in December 2020. He completed his PhD degree at the University of Caen Normandy (France) in 2012, followed by a postdoctoral training at the University of Southern California (USC) in Los Angeles from 2013 to 2016. Axel rapidly became Assistant then Associate Professor at USC in 2016 and 2020, respectively. His carrier has been focusing on how cerebrovascular dysfunctions contribute to neurodegeneration and dementia in both animal models and humans. In this UK DRI project, he combines molecular approaches with rodent non-invasive imaging, particularly MRI, PET and two-photon microscopy, to study the causes and effects of blood-brain barrier (BBB) dysfunction, with a particular focus on the pericyte-endothelial crosstalk, in the context of neurodegenerative diseases. In his spare time, Axel enjoys spending time with his family, playing with his son, playing guitar, hiking, and all sorts of sports activities including tennis and football.
---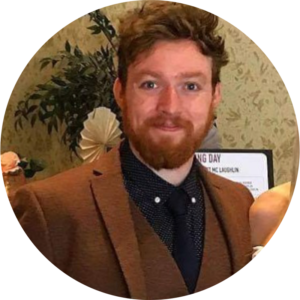 Conor McQuaid
Postdoctoral Researcher (conor.mcquaid@ed.ac.uk)
Conor completed his undergraduate in Biomedical Sciences at Queen's University Belfast, his Master of Research at the University of Liverpool, and his PhD in Neuroscience and Nanotechnology at the Open University with Midatech Pharma®. His career has focused on the cerebrovascular system and specifically the role of the blood-brain barrier and its part in hindering drug delivery and its contribution to neurodegenerative disease. He has worked with culture models, including primary, immortalized, & iPSC-based systems. As a Postdoctoral Research associate at the University of Rochester, he has worked on the glymphatic system and its role in disease, and SARS-CoV-2 and its interaction with the cells of the neurovasculature unit, in both in vitro and in vivo models. In the Montagne lab, Conor is investigating the crosstalk between pericytes and endothelial cells, and the link between the immune system and BBB dysfunction in both health and disease. Conor enjoys spending time with his fiancée and family, hiking and going on adventures, and playing with any and all dogs.
---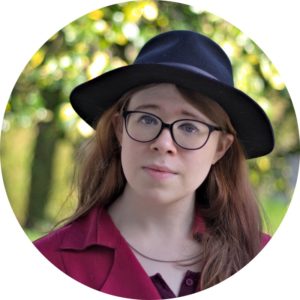 Audrey Chagnot
Postdoctoral Researcher (audrey.chagnot@ed.ac.uk)
Audrey joined the Montagne lab in February 2022. She completed her PhD in the Pathophysiology and Imaging of Neurological Disorders team (INSERM U1237) at the University of Caen Normandy, France. She developped Magnetic Resonance Imaging protocols to study the glymphatic system in mice. In the Montagne lab, Audrey is studying how an impaired endothelial-pericyte crosstalk can trigger Brain Interstitial Fluid Accumulation Syndrome (BIFAS) using cutting-edge brain imaging technology. In her free time, Audrey enjoys reading encyclopaedias, crafting amulets, and writing short novels.
---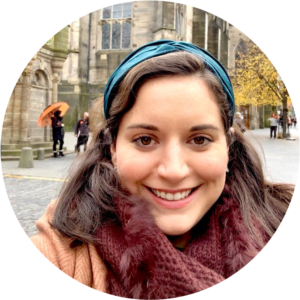 Daniela Jaime Garcia
Wellcome Trust Translational Neuroscience PhD Student (dany.jaime-garcia@ed.ac.uk)
Dany joined the Montagne lab in 2021 as a Wellcome Trust Translational Neuroscience PhD student. She is investigating the role of pericytes and endothelial cells in the blood-brain-barrier breakdown observed in small vessel disease and vascular dementia. She completed her undergraduate in psychology and neuroscience at Grinnell College, USA, and subsequently pursued a Masters in Stroke Medicine at the Institute of Neurology, University College London. She has since been a research assistant in clinical studies of small vessel disease with Prof. Joanna Wardlaw at the University of Edinburgh and continues to collaborate with the Wardlaw group for her PhD. In her spare time, Dany loves playing tennis, taking long walks with her dog, cycling, and cooking.
---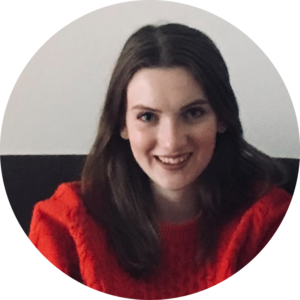 Dorota Stefancova
Undergrad Neuroscience Degree / Research Assistant (D.Stefancova@sms.ed.ac.uk)
Dorota joined the Montagne lab in January 2022. She is currently in her final year of Neuroscience studies at the University of Edinburgh. She is investigating how pericyte and BBB functions evolve as we age using post-mortem brain tissue analysis. She previously worked with pericytes and mesenchymal stromal cells in mice and humans. In her free time, Dorota enjoys hikes, baking, and reading.
---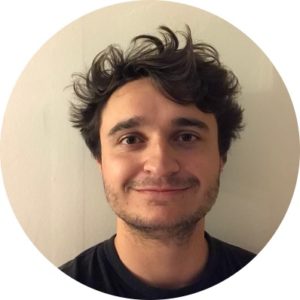 Louis Fizelier
Medical Student (louisfizelier@gmail.com)
Louis will be joining the Montagne lab in July 2022 for 2 months. Louis is currently in his 5th year of medical school at the University of Caen Normandy. He has already received hands on training in the departments of Neurology and Neurosurgery at the Centre Hospitalier Universitaire (CHU) of Caen. Louis now wants to gain experience in a neuroscience wet lab and is currently following a Master Neuroscience programme focused on brain diseases, particularly vascular pathologies. In his free time, Louis plays basketball, enjoys sailing, and loves going to the movies.